ECAD (Electronic Computer-Aided Design) model services play an indispensable role in modern engineering design. For engineers, this service provides a convenient tool that helps improve the design process and save valuable time. ECAD model services are widely used in various engineering fields, including electronics, telecommunications, healthcare, and automotive.
Engineers can use this service to design various types of electronic devices, from mobile phones to automotive control systems.
Downloading ECAD models from PANJIT's website is a straightforward process that enables engineers to access detailed product model images for our electronic components. In this tutorial, we will guide you through the step-by-step process to download ECAD models for the product you require.
Step 1: Go on to PANJIT's website
Begin by accessing PANJIT's official website at www.panjit.com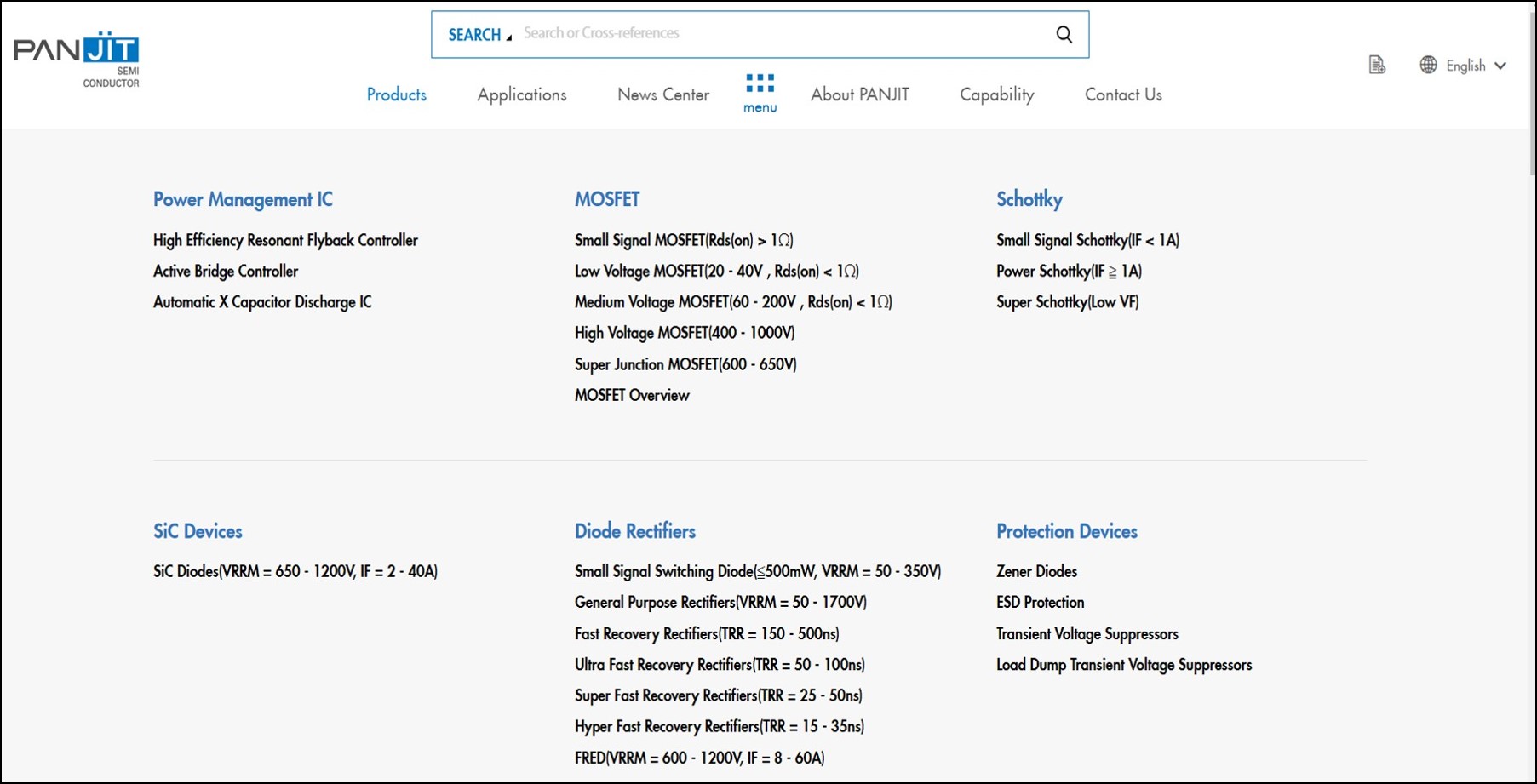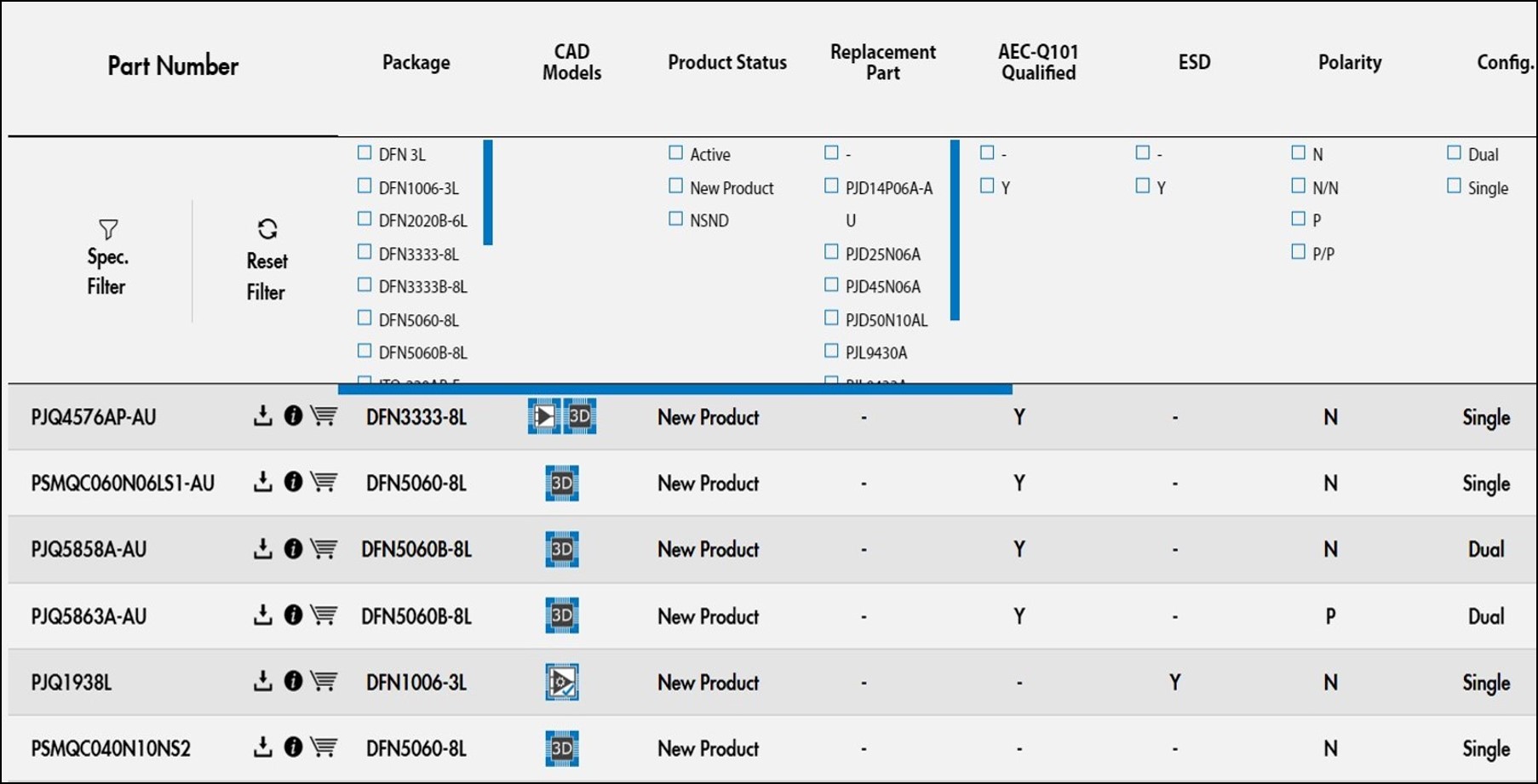 Step 2: Navigate to the Product Section and locate your desired product
Once you're on PANJIT's website, navigate to the product section. Browse or use the search feature to locate the specific product you are seeking.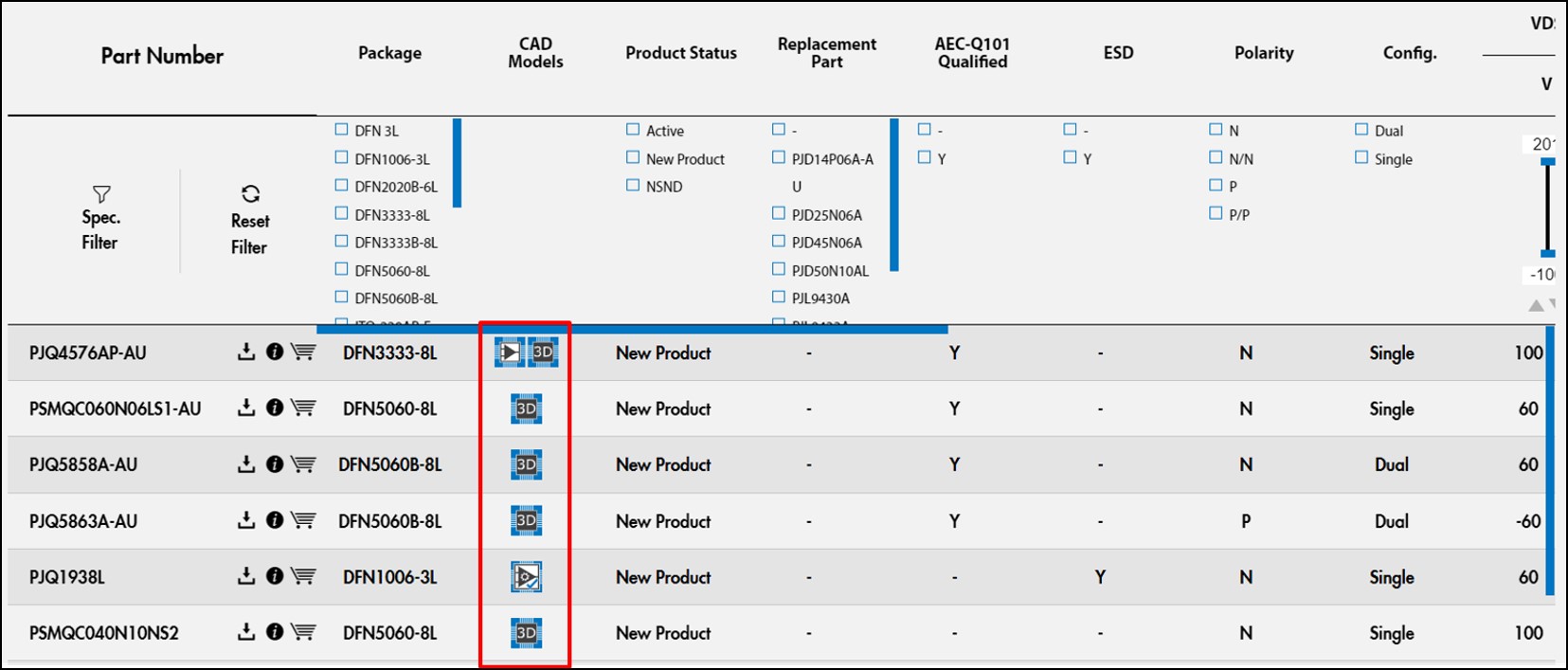 Step 3: Access ECAD Model Files
On the product page, you'll find the ECAD icons next to the product. Click on this icon to access the ECAD download section.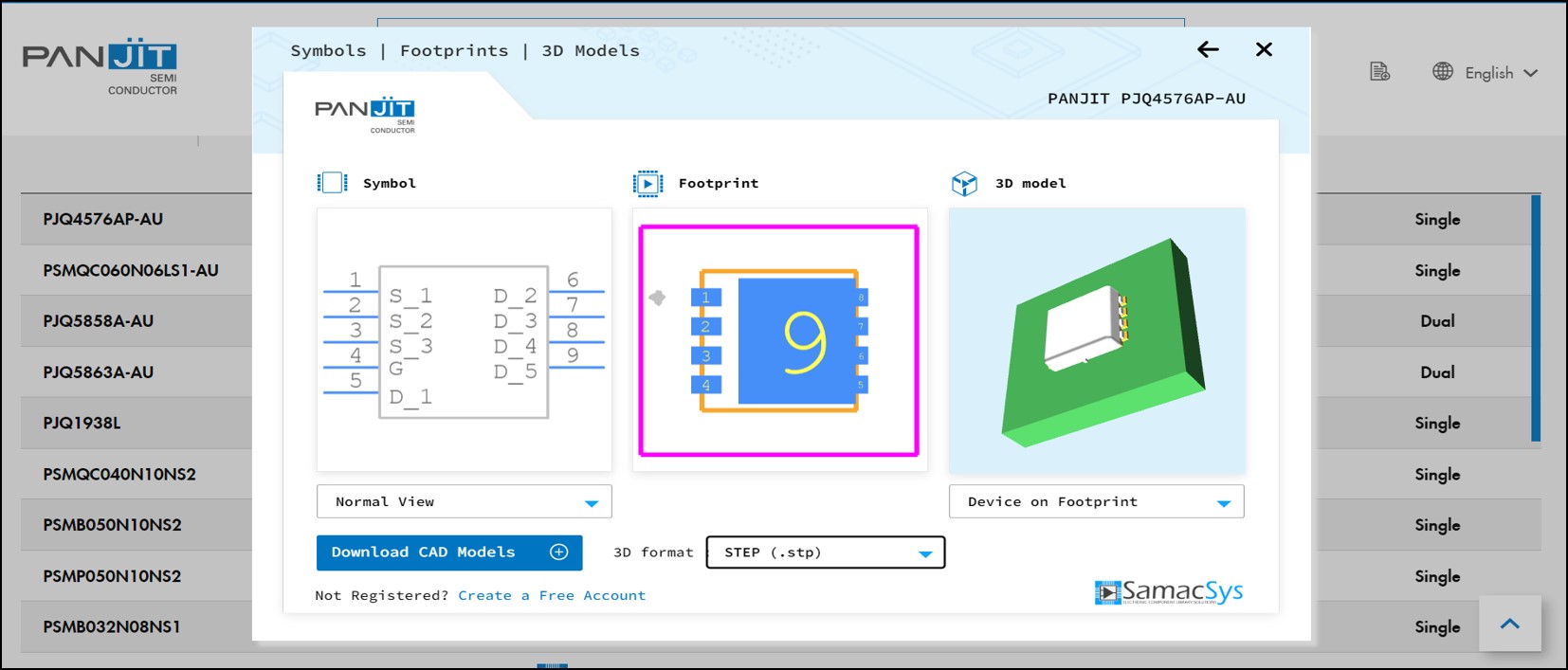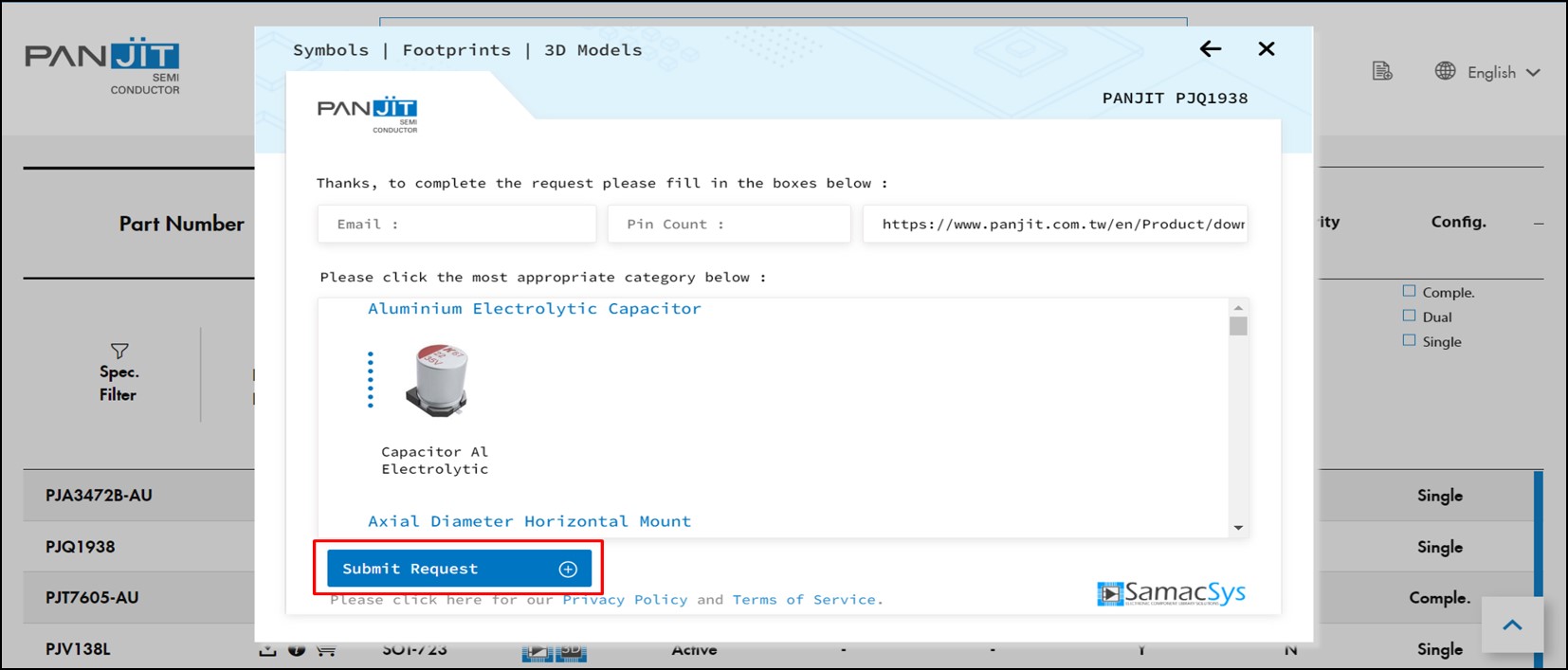 Step 3-1: Select Format and Specific Files
In the E-CAD download section, you will be able to select the format and specific files required for the product. Choose the format that is compatible with your CAD software, and select the specific files related to the product's configuration or variants of interest. After making your selections, click on the "Download CAD Models" button. If the files you are seeking are not currently available, simply submit a request, and the files will be made available soon.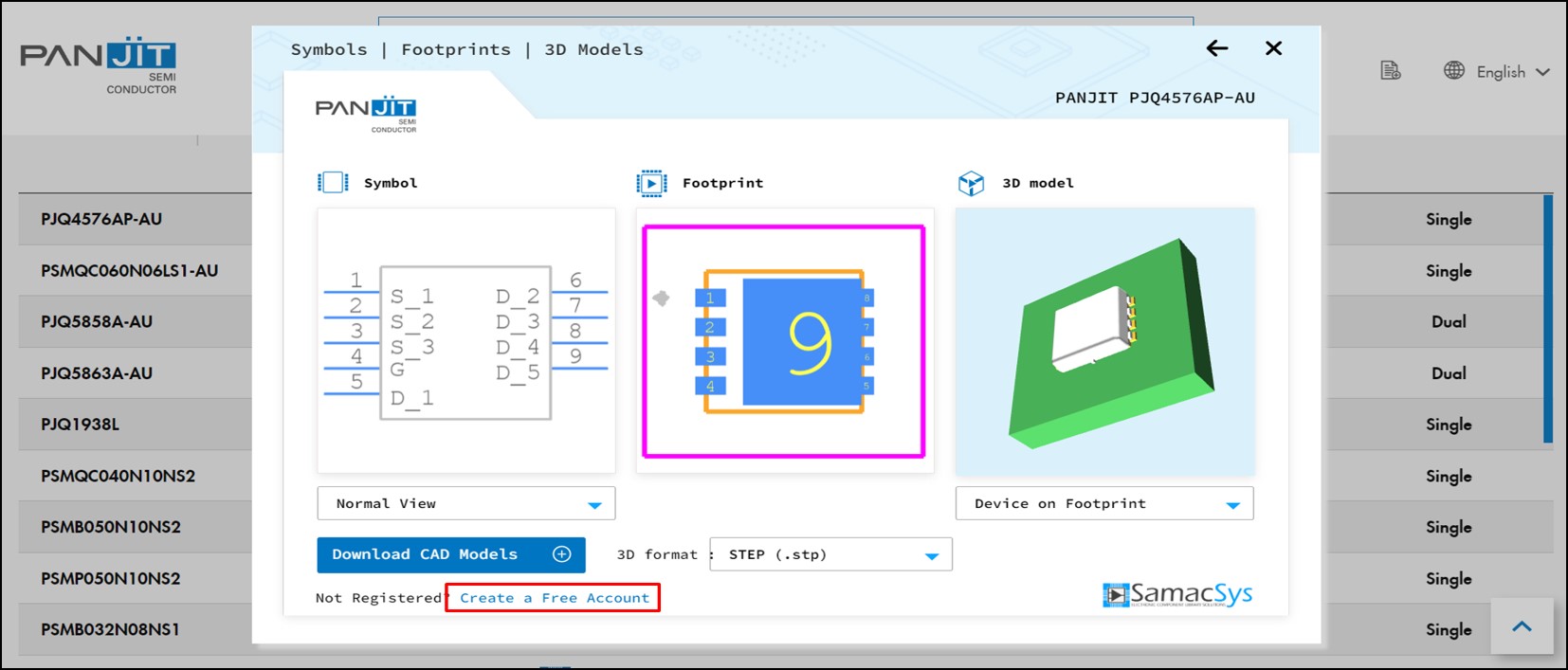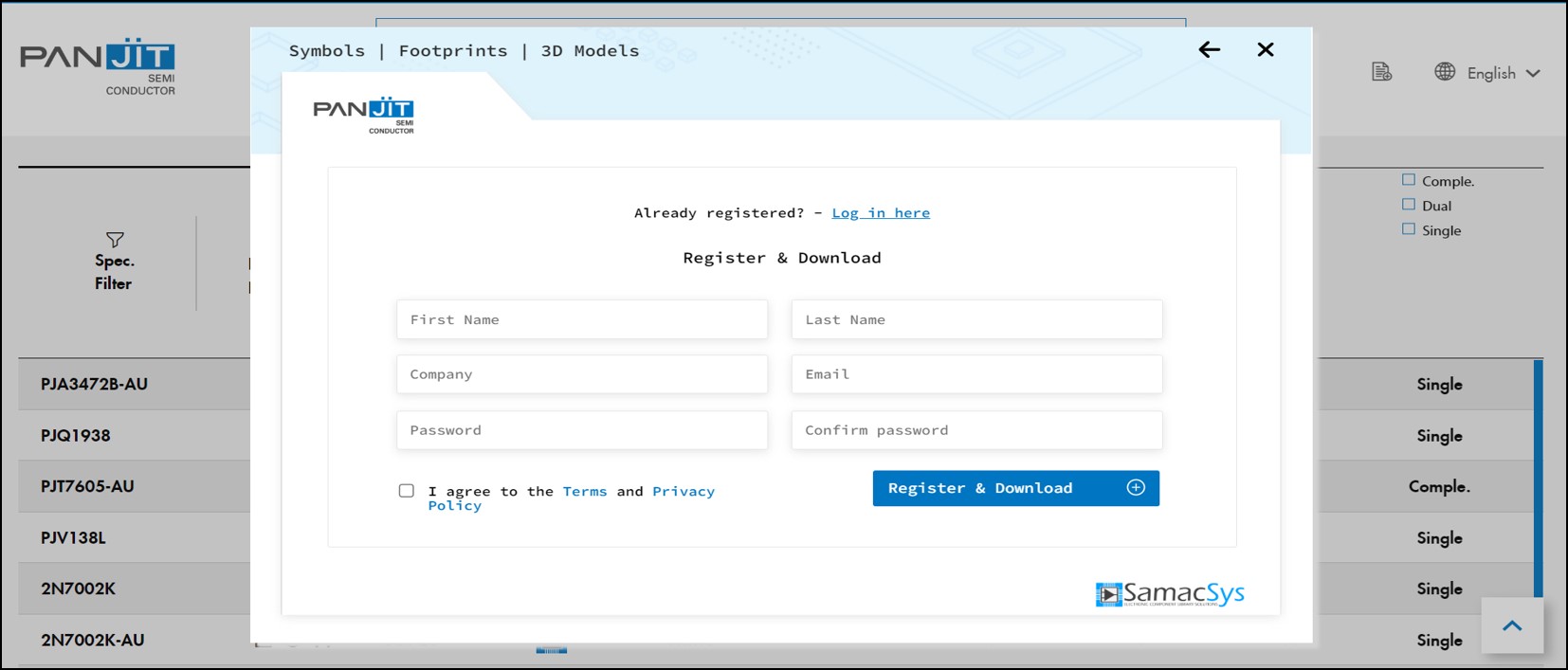 Step 3-2: Log In to Your Free Account
If you already have an account, log in using your credentials. If you do not have an account yet, you will need to create a free account to proceed. Look for the "Create a Free Account" option, and follow the registration process.
Now you can apply the ECAD models to your simulations!
Original – PANJIT International